Why did I choose health care as my theme?
It all started more than ten years ago. I had been self-employed for more than ten years now and have done many IT projects for corporations with my company. (I am also corporate socialized, in case you are wondering).
I always liked developing projects and programming. I taught myself programming when I had just arrived in Germany after studying philosophy in Italy. My husband and I took the train to Munich to buy a computer - we returned by cab, with the trunk lid open... that's how huge computers were back then.
Our company got great projects, and yet I still had the feeling of being underchallenged more and more often.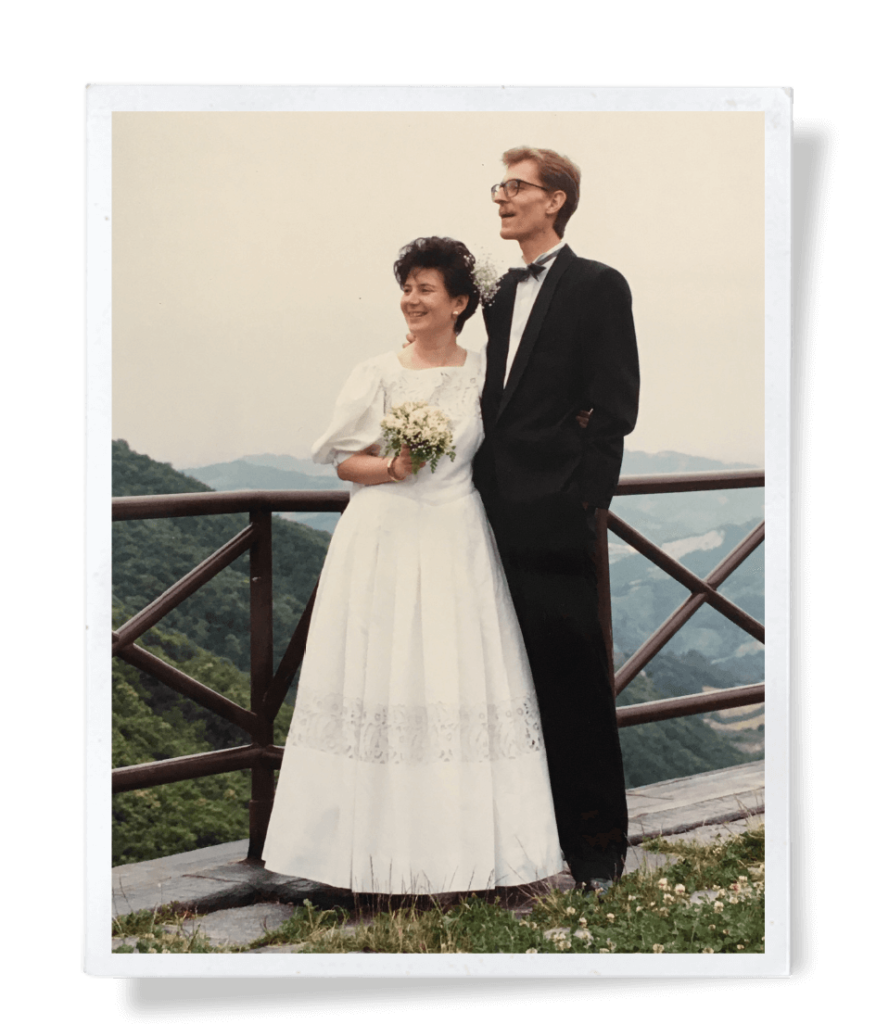 This is how we got married in Italy at the late 80's